You need to have some knowledge of what to look for and expect from doing your own plumbing. You need to know what resources are available to you and who can provide you answers as to what you need for your future plumbing jobs. The tips below can help you with how to start.
If you are paying someone else to do the plumbing in your home be sure that they are licensed in your state to do that work. Some people who have little or no knowledge of plumbing will try to pass themselves off as a pro. So you can see the importance of checking to see if your plumber is licensed. You should also see if you can find positive testimonials about the plumbers work.
Act quickly if your pipes freeze! Shut off the water and open the faucet, enabling it to drain when it thaws. Starting with the faucet, and working your way to the iced-up area, aim a propane torch or hairdryer at the pipe – this will quickly defrost it. You could also wrap the pipe in a heating pad or aim a heat lamp at it, but this will take quite some time. A last resort is to wrap the pipe in rags and pour boiling water over it.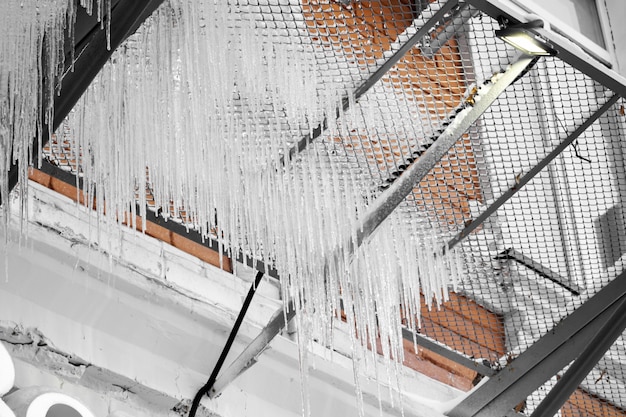 If you have a water pipe that freezes, have the tap closest to it turned on so the water can exit while the pipe thaws. Letting the water drain out will relieve pressure in the frozen pipe, which will reduce the chances of it bursting and damaging your home.
To maintain a clean, well-functioning septic tank, it is recommended that you clean it out once every five years. Deposit and debris build up in your tank can result in major problems. Although having a septic tank pumped costs money, cleaning up sewage backup in your home will ultimately cost much more.
Check how well your toilets are flushing. If the handle needs to be played with in order to keep the water from running constantly, or if it needs to be held down several times in order to flush, you may need to switch out some of the parts in your tank. This is not expensive, and it could help reduce your monthly water bill. It could also mean that you avoid the embarrassment of the flushing system breaking when you have visitors!
Avoid using hard cleaners on your toilets, such as drop-in cleaner tabs in the tank. When these tabs are almost completely dissolved, what's left of the tab gets washed into the bowl. This can then end up clogging the toilet's port holes, preventing the toilet from flushing properly. It can take months for this debris to finish dissolving in those holes.
Have you tried patching your pipe with the store-bought patching kits only to have that section of your plumbing continue leaking? Replacing the damaged pipe is a more permanent solution than patching. First, you must shut off the main water valve, and drain the water from the damaged section. Cut out the damaged section of the copper pipe, leaving about an inch of extra pipe on both sides of the damaged area. Remove corrosion from inside the pipes with a wire brush. Apply flux to the replacement pipe and the remaining pipe. Slide the piece of replacement pipe into place with couplings. Apply solder all around the joint, and use a propane torch to solder the replacement section into place.
If you want to keep your kitchen drains from clogging up, don't pour grease down them. As it cools and congeals it can trap other food or waste particles, which over time can slow the draining of water and even form a clog that will not be easy to remove.
Using your toilet as a garbage disposal is sure to cause problems! For example, don't flush sanitary pads or diapers down your toilet. These items can clog the pipes. Also, use as little toilet paper as possible to clean yourself properly.
To make sure there is no accident or sudden rush of water when you tackle a plumbing project, make sure you are ready for a cleanup. If you go into the work with a huge stack of towels and blankets ready to absorb water, the prospect of needing to actually do it will keep you alert enough to avoid triggering the accident in the first place.
One of the ways that you can improve the functionality of your shower head is to clean the mineral deposits from the surface. Unscrew your shower head and soak it in vinegar overnight. In the morning, brush off the deposits with a toothbrush to help the flow of water for your showers.
If you own property where the temperature gets below freezing for an extended amount of time each year, you should make sure that pipes located in unheated areas, such as crawl spaces and garages, are insulated. Pipes that are exposed to the outside elements or those that are prone to freezing, should be protected by heat tape or thermostat-controlled heat cables to prevent them from freezing.
Sometimes in the case of minor and or major emergencies we all have to become Mr. Fix it ourselves. If you've got blockage in your drains the first step is to try a commercial de-clogger like Drano. Simply pour it down the drain, wait ten minutes, and presto, your drain should be clear.
If you are going to update the plumbing in your house, one thing to consider is installing a new tank-less water heater. They are much smaller than traditional tank heaters, which is a space-saver. Tank-less water heaters are available in gas or electric, depending on what your house needs.
As you have seen in the above tips, there is a lot of knowledge you can acquire before starting to do your own plumbing and it's this knowledge that can help you with your future plumbing jobs. Do everything you must to find out what you need to get started.