If you are a first time homeowner or maybe someone who has just moved out of Mom and Dad's humble abode, you may not know a lick about plumbing, but there are certain things that you should know. This article will discuss some of them, and you will be more knowledgeable after reading the tips below.
It's All About the Trust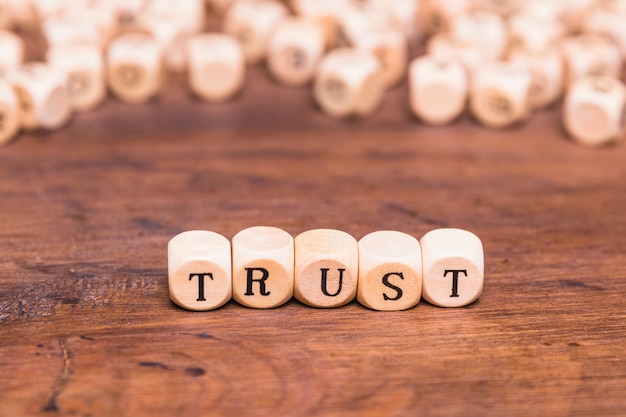 Find a plumber that you can trust. Make sure to get referrals from friends and family so that you can prevent getting ripped off, which happens often. Also make sure not to pay the plumber before the work is completed. If you do that, there will not be an incentive to get the job completed in a timely manner.
Make sure any plumber that you hire can handle the type of job you have. There are many aspects to plumbing and many contractors can do almost all of them, but some are better suited to doing work involved in specific areas. If need a plumber for your septic system, get one that specializes in septic systems.
When getting an estimate from a contractor on a job, make sure to ask how long the written estimate is good for. For big jobs you usually want to get estimates from a few different plumbers. Knowing how long your estimate is valid will help you know what your time limit is for making a decision on who to hire.
For those readers who are residing in Fort McMurray, Alberta, we highly recommend using Fort McMurray Plumbers. You view their Google map listing below:
Check the Overflow Holes (It's a Dirty Job But Someone Has to Do It!)
Make sure you clean out overflow holes in your kitchen and bathroom sinks on a regular basis. These holes are intended to act as an emergency fail-safe to prevent spillage from a full sink, but if they are clogged they can't do their job. You can clean out an overflow hole using the same techniques you would for a clogged drain.
Don't Throw it Down the Drain Please 😉
Try to avoid putting things like fat, oils and grease down the sink drain. They might be in liquid form, but after they cool off, they will solidify and make a clog in your drain pipe. This is especially damaging to garbage disposals because the fat can make the blades turn more slowly and less efficiently. Dispose of oils and fatty liquids in the trash.
Install screen traps or drain covers on all of your sinks and tub drains. Most home plumbing calls are about clogged pipes. These can be caused by debris, especially hair, washing down the drains. Putting in a trap means that you can clean this debris off before it ends up in the pipes.
If you have a lot of hair in your shower drain, be sure to get a stopper and put it in the drain. This will catch the hair from going down the drain, which can clog it. Just make sure that you remove hair that is already in the drain before using the stopper.
Always have cold water running when you are using your garbage disposal. The cold water will help keep the blades nice and sharp and will allow for a much smoother disposal. If you use hot water, any grease that is in the disposal will turn to liquid, and sit inside of the drain, which can clog your pipes.
Do not, under any circumstances, put lemons down your disposal. Although the lemon smell will give your disposal a great smell, its acid can corrode the metal parts in it. Instead, use products that are made specifically for this use. You can purchase these products at most hardware stores or wherever cleaning products are sold.
When it comes to plumbing an ounce of prevention is the best thing to prevent things from going haywire. In order to prevent clogging avoid doing things that would clog drains. Do not pour oil down the kitchen sink, and install hair catching filters in all your bath tubs. This will prevent a lot of unnecessary clogs.
Practice Makes Perfect — Especially When Soldering!
DIY plumbing jobs will require that you understand how to solder copper for the lines for the water supply. You can practice this skill so that you will be able to run your lines without worrying about it leaking. Search online for video tutorials that can help you get a handle on how to go about soldering.
No Time for Leaks!
There are simple ways to check your toilet for leaks that can ultimately lead to great cost savings in the long run. The easiest way to do this is to pour a small amount of food dye into the holding tank of your toilet overnight. In the morning, if you have any color in the basin then you know you have a leak that needs some attention.
If water is flowing out from where your meter is located, a professional is required to come out and fix the leak. If your water bill goes up, this is most likely because the leak is on the house side of the water meter. You will need to get a professional to come out and fix the leak.
If you have an automatic sprinkler system, you want to consider getting a spring-loaded timer which can be attached directly to your hose. This prevents your lawn from getting too much water in case you forget to turn your system off. Getting too much water could kill your grass and plants.
Cold Weather Challenges Ahead!
Be sure that you shut off your drain lines and outside faucets when the weather gets colder. Cold weather, snow, and ice can cause these lines to freeze up, which can cause damage to them. If you can, try to have these shut off before the first frost of the year.
When it comes to plumbing, there is never an unsolvable problem. If you feel yourself becoming frustrated with the project, you should try to take a break from what you are working on. The greatest mistakes start to happen when you become angry and inpatient, so take a break and walk outside.
Now that you have read these plumbing tips, you should feel a little more comfortable about looking after that scary hardware that lurks in some rooms of your home. Follow the advice above and you are sure to do the right things when tinkering around with any of the pipes.