You may often wonder where to start and what to do at the beginning of a big plumbing project. The important thing to do is slow down and separate the project into several goals. The advice given to you can help you improve your plumbing skills.
Have you tried patching your pipe with the store-bought patching kits only to have that section of your plumbing continue leaking? Replacing the damaged pipe is a more permanent solution than patching. First, you must shut off the main water valve, and drain the water from the damaged section. Cut out the damaged section of the copper pipe, leaving about an inch of extra pipe on both sides of the damaged area. Remove corrosion from inside the pipes with a wire brush. Apply flux to the replacement pipe and the remaining pipe. Slide the piece of replacement pipe into place with couplings. Apply solder all around the joint, and use a propane torch to solder the replacement section into place.
Some people have problems with their plumbing system in that the pipes sweat and drip condensation. You do not have to hire a plumber to take care of this nuisance. You can purchase self-adhesive drip tape from your local hardware store. This drip tape will insulate your "sweating" pipes which are dripping with moisture built up from condensation. To make sure the tape sticks firmly, dry the pipe thoroughly before applying the tape.
DIY plumbing jobs will require that you understand how to solder copper for the lines for the water supply. You can practice this skill so that you will be able to run your lines without worrying about it leaking. Search online for video tutorials that can help you get a handle on how to go about soldering.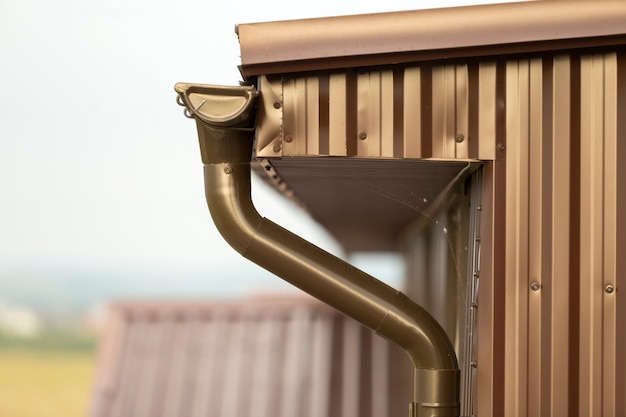 Before the cold season hits, check out the condition of your gutters on the roof of your house. Remove all debris, leaves and branches so that you can have a smooth flow of water and easy drainage. Caretaking in advance will help to prevent serious issues with plumbing down the road.
Is your toilet leaking? Find out by putting some food color in the tank and then check the bowl later. If there is colored water in the bowl, the toilet has an internal leak. To fix an internal leak you can simply replace the tank's ball or flapper.
One way to prevent water heater problems is to turn down the heat. As long as the water is still as hot as needed for showers and washing dishes, turning it down won't hurt anything, and will extend the life of the heater. Holding very hot water can corrode the inside.
When looking for a plumber, you have quite a few options. Ask friends for recommendations of who they use. Check online for plumbers with good reviews and references. Use your yellow pages and look under "Plumbing Contractors" or "Plumbing, Drain and Sewer Cleaning". Make sure that you contact more than one plumber before making a choice.
When facing temperatures below freezing in the winter it is important to leave the hot water dripping. This makes sure that the pipes don't freeze over and saves you the expensive repair of fixing and or entirely replacing a broken pipe. The slight cost of dripping hot water is well worth saving you from that large expense of replacing a broken pipe.
When you are working on any kind of plumbing project, you always need a backup person. This is because, when working with water, you never know when an emergency can happen and that second pair of hands can come in very useful! This can even be an unskilled person who can follow directions.
You should consider getting a stainless steel sink if you are in need of a new sink. Stainless steel sinks are much better than other ones for many reasons. They are more durable, they absorb shock, they are easier to clean, and they go with almost any decor.
Plumbing is something that can be done as a hobby, or as a way to make some extra money. If you feel that your skills have progressed a good deal, then you could consider using it is as a way to supplement your primary income by helping out neighbors and co-workers.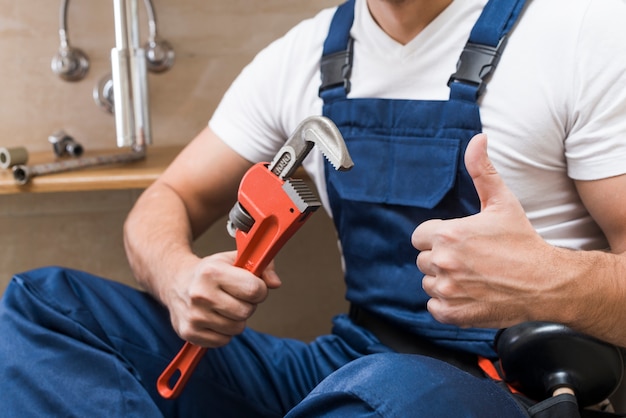 To conserve hot water each day, run your dishwasher late at night. This will help to maintain an adequate water level for your guests and for your chores in the morning or afternoon. Also, you can increase the supply of water available to you for cooking meals throughout the day.
If you are starting a plumbing project due to have discolored water, especially black, be sure to have your water tested first instead. There could be a mineral build up in your pipes or the source of the problem could be further down the line than you can reach. Most importantly you want to be sure your water is safe for drinking.
If you are remodeling your house, take pictures of the inside of your walls, ceilings and floors. You will be able to have a clear idea of where your pipes are located in case you need to do maintenance later. You should also consult your pictures if you want to drill holes in your walls.
In order to keep your shower and bath tub drains in proper working order, try pouring a potful of boiling water into the drain at least every other week. Using this approach will clear out the constant hair and soapscum build-up that may occur even if you have installed a drain screen.
Never mess with plumbing if you aren't confident you can complete the task correctly. When it comes to your plumbing, there are serious implications to completing tasks incorrectly. The cost and damage can be severe if you do the work wrong. You should always seek out the assistance of a professional if you aren't fully confident in your abilities.
As intimidating as plumbing can be, the task usually isn't as intimidating as it looks. There are many basics that you should know first. All you need to do to start is do your homework, common sense, and best method to go about doing your job.